Critical structures in transport, power industry, mining and processing industries require monitoring of their technical condition. Periodic control implemented by means of NDT methods usually requires stopping the object or even a complete withdrawal from the operation, which reduces the efficiency of its use. The fact is that most of the non-destructive testing methods do not work under the conditions of significant external effects. But if the test of the helicopter blades condition, wind turbine or the existing pipeline is possible, even with economic losses, then for some important objects, such as transport facilities, the stopping is difficult. In the case of offshore platforms and onshore facilities it is impossible to get rid of environmental impact.
A new approach to the monitoring of such structures is in tune with the aphorism from an old comedy film: "He, who hinders us, will help us!". Powerful external loads exerted in the form of air flow on the helicopter blades or wind turbine, in the form of liquid or gas flow in the existing pipeline, or in the form of wind and waves on offshore structures prevent the use of non-destructive testing methods. However, these loads provide the use of advanced load monitoring methods for structures by controlling their dynamic properties. These properties define, in fact, unlimited range of forms (modes) of normal vibrations, which each structure possesses. Methods of Operational Modal Analysis (OMA) allow to define the parameters of these vibrations (shape, frequency, and damping).
Dynamic properties are determined by a ratio of mass and stiffness of structural parts, so any change in their condition changes the said ratio, causing a change in the vibration parameters. In composite helicopter blades the separation of materials into layers may begin, indiscernible from the outside, in the wind turbine blades – fatigue changes.

Thus, the control over the parameters of structure vibration enables to detect a change in its condition without interrupting its operation. The systems we develop that implement the new approach to the monitoring of structures are collectively known as SenSmart, which reflects the content of the main components: sensor, peripheral and intellectual.
The sensor layer is being formed mainly by the sensors of dynamic strains integrated into flexible tapes which are installed on the surface of the object in accordance with its model. Each sensor includes a sensor and electronics. All sensors of one group are connected to the same hub.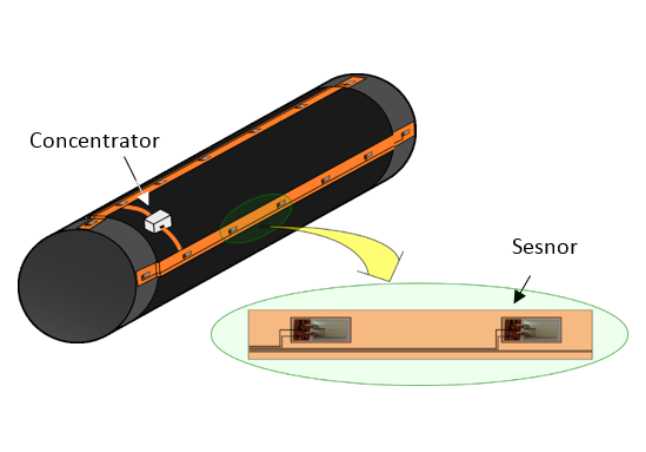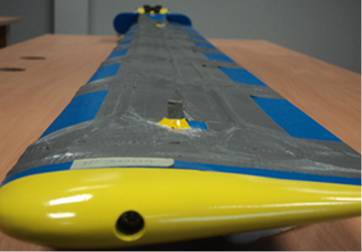 Hubs, constituting the peripheral level, perform the functions of:
Conditioning and filtering of analogue sensor signals;
Their digital conversion;
Data input management and data pre-processing;
Data transfer to the intellectual level of the system by cable or wirelessly;
Autonomous power supply (harvesting).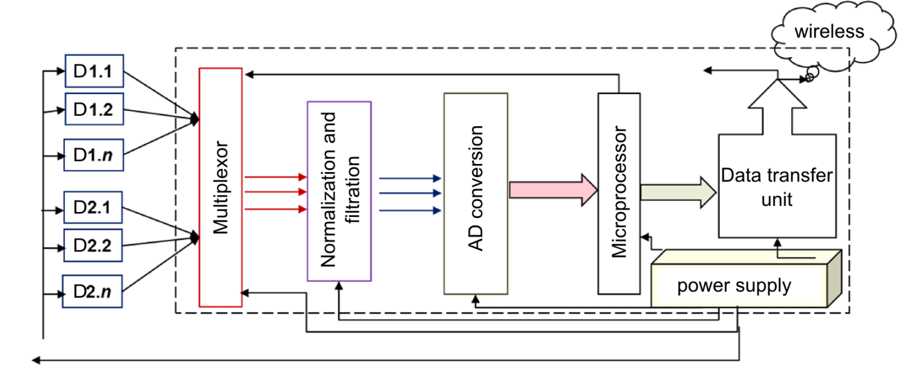 The intellectual component of the system provides the reception and processing of data by OMA methods in accordance with the object model and algorithms of defect identification within the Vibropassport of the object